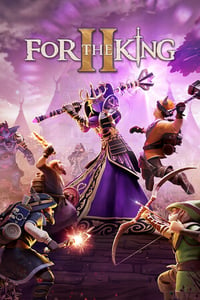 For The King II
Poslední kus


Aktivační klíč do 5 minut na Vašem emailu
Popis hry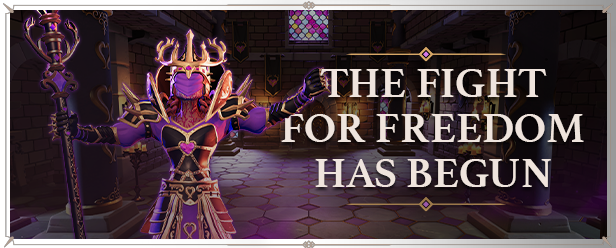 Once beloved by her people, Queen Rosomon has turned against her subjects, casting them into servitude in the darkness of Fahrul's mines whilst building alliances with sinister and malevolent forces.
Gather your party in four player co-op or adventure alone through Fahrul as you risk everything to fight the tyrannical queen and bring an end to her oppressive reign.
From the creators of For The King, the much-loved RPG that blends roguelite and tabletop gameplay comes a new chapter in Fahrul's history, designed on an updated engine bringing innovation and gameplay refinement for returning heroes and new adventurers alike.
For The King II is easy for anyone to pick up and play, but takes skill, patience, and strategic excellence to master whilst remaining infinitely replayable with a procedurally generated map that ensures no two playthroughs will ever be the same. Unique yet familiar dice roll inspired movement, encounter and combat mechanics add even more spontaneity and variety as your fortunes rise and fall on the roll of the dice.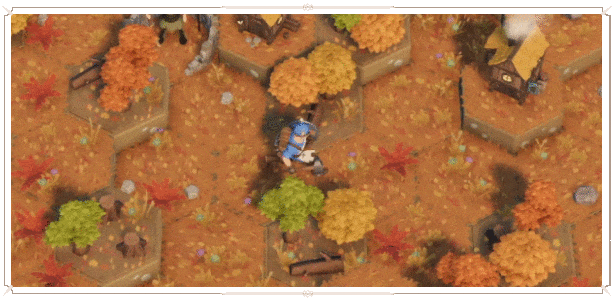 For The King II provides a complete campaign with over 30 hours of gameplay, split into 5 separate adventures, each narratively linked. The journey is long and the path is treacherous but fear not, if your party fails you will start stronger and wiser on your next playthrough with better starting items to draft into your loadout.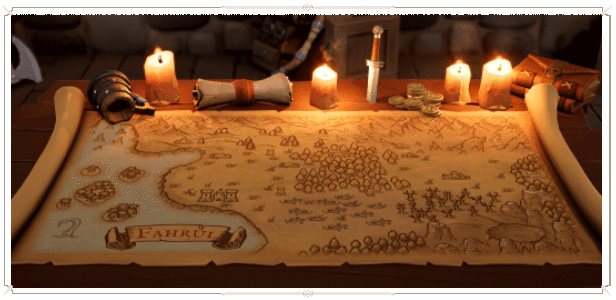 Create your party from 12 unique character classes, each with their own unique perks, strengths and playstyles. From the heavy-handed hitter of The Blacksmith, to the wily potion-wielding Alchemist, you choose which characters will take on the fearsome Queensguard and the combat strategies that will ensure success. Introduce new characters to your party with mercenaries and companions that enable you to pluck wild beasts from the forest floor and recruit ruthless mercenaries from local taverns (for a price of course) to bolster your ranks in times of trouble.

Traverse Fahrul solo or with up-to three friends in four-player co-op. As a solo player you can control all characters in your party, giving you complete ownership of the campaign map and combat strategy whilst in four-player co-op you must coordinate and negotiate with your party members. Play online multiplayer with your friends controlling your own character(s) or play offline co-op on the same PC. Offline co-op supports multiple controllers; each controller will have input control on everyone's turn.

Inspired by turn-based classics, For The King II adds strategic depth to much-loved combat mechanics with the new Battle Grid, where movement and position provide you and your enemies with strategic buffs and penalties. Defend the back row by equipping a mighty Tower Shield, push enemies into lethal pools of burning fire, or entangle melee troops with dark magic cast with weapons looted from vanquished foes. The choice is yours!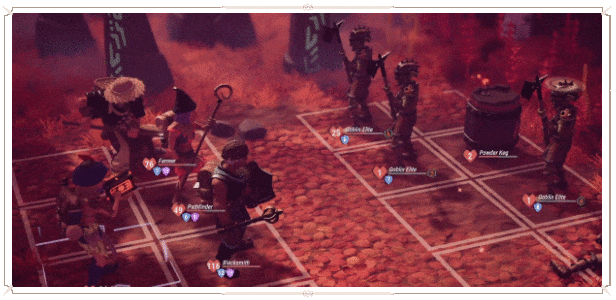 Fahrul is both beautiful and deadly in equal measure. On your journey you will encounter a wealth of diverse biome environments brought to life in a breathtaking art style. From lush forests, toxic swamps and lava-filled wastelands to pirate (no scratch that!) Merling-infested tropical seas, For The King II transports you deep into the wonders of Fahrul, leading you further than ever before into this stunningly-imagined land of adventure.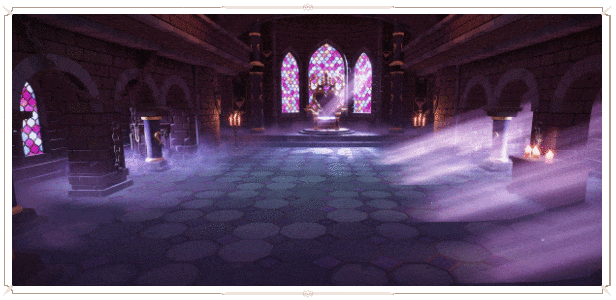 HW požadavky
Jedná se o elektronickou licenci, proto je potřeba být stále připojen k internetu.
Minimální:
OS: Windows 10 x64

Procesor: Intel Core i5-4670K (4 * 3400) or equivalent / AMD FX-8350 (4 * 4000) or equivalent

Paměť: 8 GB RAM

Grafická karta: GeForce GTX 960 (4 GB) / Radeon RX 550 (4 GB)

Pevný disk: 7 GB volného místa
Doporučené:
OS: Windows 10 x64

Procesor: Intel Core i7-6700K (4 * 4000) or equivalent / AMD Ryzen 5 1500X (4 * 3500) or equivalent

Paměť: 16 GB RAM

Grafická karta: GeForce RTX 2060 Super (8 GB) / Radeon RX 5700 XT (8 GB)

Pevný disk: 7 GB volného místa

Dodatečné poznámky: SSD recommended
Jak aktivovat Vaši hru pro Steam
Přejděte na stránku http://store.steampowered.com/about/
Klikněte na tlačítko "Instalovat Steam"

Aplikace se stáhne do počítače. POZOR! Hru není možné aktivovat ve webovém prohlížeči.
Aplikaci spusťte a přihlaště se uživatelským jménem a heslem.
Pokud účet ještě nemáte, "Vytvořte si ho ZDARMA" kliknutím na odkaz vpravo dole.

Po přihlášení, klikněte na odkaz "+ Přidat hru" ve spodním levém rohu aplikace.
(Nebo klikněte na záložku "Hry" v hlavním menu).
Zvolte "Aktivovat produkt ve službě Steam..."

Na obrazovce se zobrazí výzva k potvrzení "Aktivace Produktu" a poté "Dohoda o užívání služby STEAM"
Oba kroky potvrďte tlačítkem
Nyní se zobrazí výzva k zadání Vašeho zakoupeného kódu.
Steam ověří Váš kód během pár vteřin.

Nyní je hra viditelná ve vašem katalogu her
Klikněte na ní a začněte stahovat
Nyní můžete hru spustit a hrát.
Steam je dostupný pro tyto systémy: PC, Mac, and Linux
Pokud potřebujete více informací, nebo pokud máte nějaké dotazy, neváhejte nás kontaktovat.